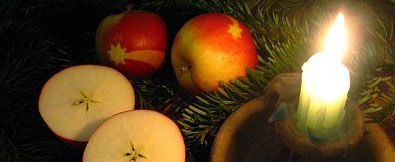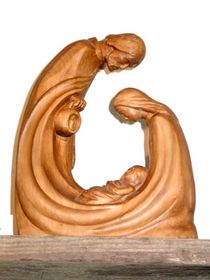 The winter holidays, which climax with Christmas Eve, begin with the season of Advent, which is actually a period of preparation for the Christmas holidays. Advent is a latin word which means coming or arrival. Advent lasts for four Sundays, recalling the four thousand years in which humanity awaited the arrival of the Redeemer. For Christians, Advent is a time of pennance and religious reflection, and believers would fast during this period in the past, eating eggs, milk, cheese and fish in place of meat. This fasting and atonement preceeded the abundance, plenty and merriment of the Christmas holidays. After St. Lucille's Day, the last holiday of Advent, began the preparations for the celebration of Christmas - the biggest holiday of the year, when the birth of Baby Jesus is celebrated. More...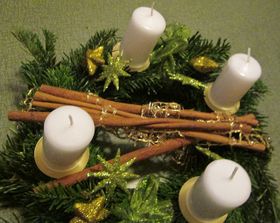 The period of Advent coincides with the commemorative days of a number of saints, which also include a number of other popular customs and superstitions. These customs in all likelihood have their connections to certain Christian beliefs, but many of them still harken back to the beliefs of pagan mythology. Not all of these customs were observed everywhere, of course, and each of them had a number of regional variations. More...
Photo gallery - Advent markets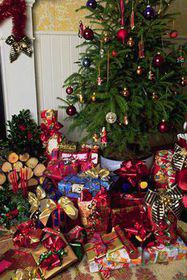 The first lighting of a Christmas tree was in 1812 in the Prague villa of the director of the Theater of the Estates, Jan K. Liebich. Thirty years later, they were being sold commonly in Prague and were referred to as Christ's trees. They first caught on among wealthy Czech families, and started appearing in Moravia around the turn of the 20th century. More...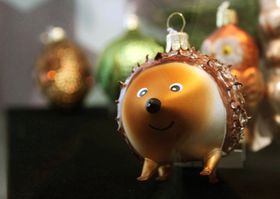 The Museum of Glass and Jewellery in Jablonec nad Nisou this year houses the exhibition "Christmas glass decorations: Past, present, vision"
Photo gallery - Christmas glass decorations: Past, present, vision
Photo gallery - How the Christmas tree decorations are being made...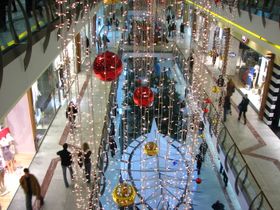 Czechs begin preparing for Christmas early, preferably by the middle of November, at which time they already have money saved that they want to spend on Christmas. More...
Photo gallery - Christmas Recipes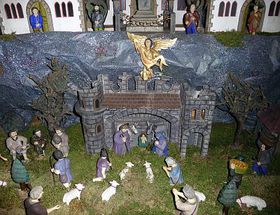 The first Nativity scene (Betlém, as in Bethlehem) appeared in 1223 in Umbria, Italy, when St. Francis of Assisi brought in a live donkey and ox, and held Christmas mass at the manger as he would at the altar. In the Czech Lands, the Jesuits helped spread the custom of building Nativity scenes, which is a little paradoxical considering the infamy they gained in the area during the Counter-Reformation. The Jesuits used them as one of the means of the re-catholicization of the Czech Lands, especially Bohemia, after the 16th century. More...
Photo gallery - Třebechovice mechanical nativity scenes
Photo gallery - Wooden nativity scenes