Sugar cube
(1843)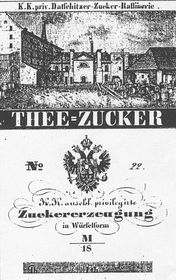 Dačice refinery In 1840s Industrial Revolution in Europe was under way. Its effects were especially apparent in manors that were governed by well-educated noblemen. Karl Anton Dalberg, the owner of Dačice manor, was one of such people. He was a man who supported new projects and surrounded himself with competent specialists.
One of those was a Swiss citizen Jakub Kryštof Rad. He came to Dačice from Vienna in order to become the director of local sugar refinery. Mr. Rad was highly technically skilled and right away started modernization of the factory. However, inspiration for the biggest change he undertook in the refinery came from a very unexpected source.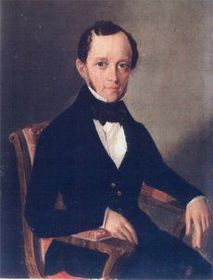 Jakub Kryštof Rad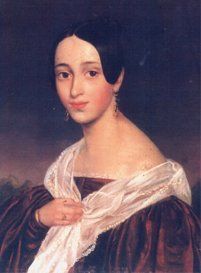 Juliana Radová Rad´s wife Juliana, just like other housewives all around the world, struggled with inconvenient shape into which sugar was processed – usually into the shape of cones or hats. For practical use at home, these sugar loafs had to be cut into smaller pieces with a cutter. Injuries were not rare, and it was not uncommon to hear painful screams from the kitchen. Something like that happened one day of summer 1841 when angry Juliana came to her husband with a bandage on her hand. "Look what happened to me. Those damned sugar loafs! Next time I or one of the daughters can cut off the whole finger. Is that not possible to invent something smaller?"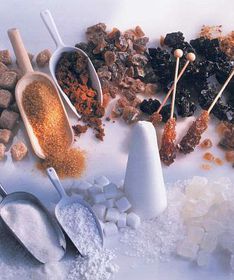 Lady Juliana was not concerned with this accident any longer and soon forgot about this dialogue. However, it attracted her husband's attention. He began to ponder what pieces of sugar he should produce. And hence he invented the press for production of sugar cubes. After about three months later he came to his wife and said: "Juliana, I have a gift for you. Something you have wished for a long time." He showed her a small box with some 350 sugar cubes. "That's wonderful," Juliana rejoiced. "Sweetening with such small pieces will be a joy."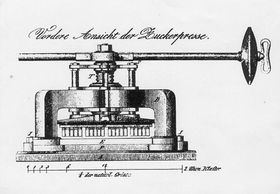 Lis na cukr Jakub Kryštof Rad was aware of the potential of cube sugar and worked on its serial production for months to come. It was a road paved with technical failures and obstacles from the bureaucracy. In the end he succeeded. First he obtained Imperial Privilege for his procedure, then a patent and in autumn 1843 Dačice refinery began to produce cube sugar for the market. Small cubes spread into the world and celebrated big success. After they were welcome in Vienna other countries bought the license for their production - Prussia, Saxony, Switzerland, England. Triumph of cube sugar began. An improved form of Rad's invention is still used all around the world.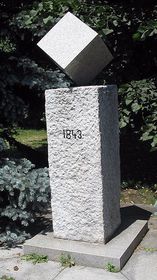 Photo: Vít Luštinec, CC BY 3.0 Unported To commemorate this event, a granite memorial of a sugar cube was built in one of the squares in Dačice in 1983. And, in the summer of 2003, the town also unveiled a plaque in recognition of its honorary citizen.