Sobering-up Station
(1951)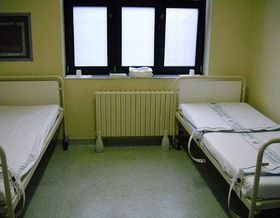 is a medical facility in which intoxicated people can spend one night to become sober under medical control, in the Czech Republic, Russia and Poland. Those in need of more long-term treatment will be referred to a rehabilitation center. The first sobering-up station in Czechoslovakia was opened in 1951 by the psychiatrist Jaroslav Skála; its first patient was a Russian naval engineer. During its first 30 years of service, Prague's sobering-up station treated over 180,000 people. Other facilities in the country treated over 1,000,000 people. During its peak in Czechoslovakia, there were over 63 sobering-up stations.
Doc. MUDr. Jaroslav Skála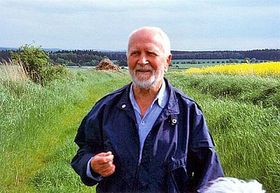 Doc. MUDr. Jaroslav Skála Jaroslav Skála was a world pioneer in alcohol addiction treatment. He founded the very first alcohol detox centre in the country, a doctor who turned teetotaler to help his patients, an internationally recognized specialist known as "the father of detox".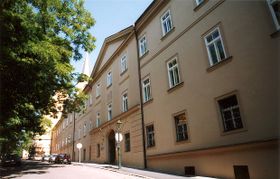 Centre for alcoholics at the U Apolináře Hospital Up until the 1950s alcoholics were treated for whatever damage their addiction had inflicted and sent back home where they generally continued along the path of self-destruction. Psychiatrist Jaroslav Skála insisted on going to the root of the problem and treating alcoholism as such. In 1951 he founded a centre for alcoholics at the U Apolináře Hospital in Prague and established a tough detox regime for his patients. Those who survived the grueling three-month cure came out clean.
Jaroslav Skala wrote more than 100 books on the subject many of which were published abroad. In 2002 Jaroslav Skala was awarded a high state distinction, the Order of Merit for his lifelong work in the field. At the close of his career he said in an interview "Alcohol never gave me anything that I could not find elsewhere."