František Křižík
(1847-1941)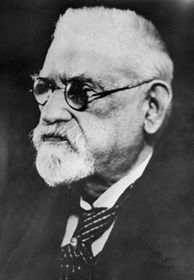 František Křižík František Křižík was born on July 8, 1847 in Planice. He was a Czech electro-engineer and inventor who contributed to the development of the Czech electro-engineering industry. His first invention was a remotely operated signalling device for railways. In 1878 he devised a blocking device to prevent train collisions.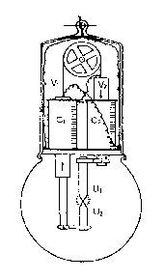 Arc lamp After being inspired by a visit to the 1878 Paris Universal Exhibition, he invented a differential arc lamp in 1880, which was displayed at the International Exposition of Electricity in Paris in 1881. This lamp, with self-adjusting brushes, won the gold medal from among 50 similar devices.
In 1884 he founded a company to produce various electro-engineering devices. His enterprise helped to build the first electric tram in Prague and to install lighting and other electric devices at the Regional Jubilee Exhibition in 1891 in Prague, where his illuminated fountain was much admired. The fountain is still working today.
His company developed the equipment for 130 electric power stations and also manufactured the first electric locomotives. Křižík also built three automobiles with an electric engine.
He died on January 22, 1941 in Stádlec.