Antonín Holý
(1936)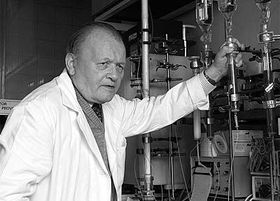 Antonín HolýAntonín Holý is a Czech scientist. He specialises in the field of chemistry and cooperated on the development of important antiretroviral drugs used in the treatment of HIV and hepatitis B. He was involved in the creation of the most effective drug Viread in the treatment of AIDS. Antonín Holý is the author of more than 400 scientific discoveries and holds 60 patents. In 2008 he received an Honorary Professorship at the University of Manchester's School of Chemistry.
Born in Prague, Antonín Holý studied organic chemistry from 1954 to 1959 at the Faculty of Science of Charles University in Prague. From 1960 he trained at the Institute of Organic Chemistry and Biochemistry (IOCB) of the Czechoslovak Academy of Sciences in Prague and has been a researcher there since 1963. He became the Institute's lead scientist in 1967, and from 1983 headed its working group for nucleic acids. In 1987 he became chief of the Department of Nucleid Acid Chemistry and from 1994 to 2002 he was head of the IOCB. Since 1976 he has collaborated on the development of new antiretroviral drugs with Erik DeClercq of the Rega Institute for Medical Research at the Catholic University of Leuven, Belgium.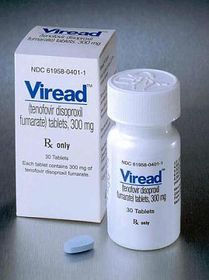 In 2006 the US biopharmaceutical company Gilead Sciences and the Institute of Organic Chemistry and Biochemistry (IOCB) of the Academy of Sciences of the Czech Republic jointly established a new research center, oriented to the development of new preparations. Gilead promised the IOCB a 1.1 million donation, to fund its operations and research for 5 years.
Several antiretroviral drugs based on Holý's discoveries have been licensed. In 1996, Vistide was approved for production in the United States and European Union. Viread (tenofovir) was approved in the USA in 2001 for the treatment of AIDS, and Hepsera was approved in 2003 for the treatment of hepatitis B. Truvada, a combination of Viread and emtricitabine, was approved in 2006 for use in the USA.