In this year's Radio Prague Competition we asked you to answer the following question:
Which Czech writer or literary work do you like best and why?
The deadline was June 15 and we received a great many entries. Two finalists that were selected from the mailbags received by each of our six language sections will receive a special prize, while eight other particularly interesting entries will be awarded as well.
The overall winner of the 2010 Radio Prague Competition is
Tracy wins a one-week holiday for two in Prague sponsored by PARKHOTEL Praha which offers visitors a blend of comfort and history, quality and modern design, within easy reach of the city centre.
English section finalists:
S. J. Agboola, Nigeria
Lennart Holm, Sweden
Andrew M. Coleridge, Great Britain
Christer Brunström, Sweden
Lili Eylon, Israel
Patrick Jeffers, Great Britain
Hans Verner Lollike, Denmark
Elaine Schumann, USA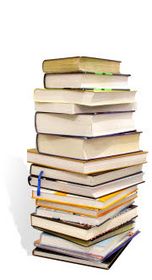 Tracy Andreotti, USA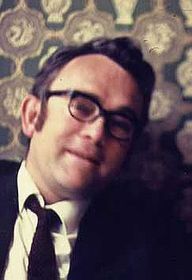 Josef Škvorecký I can easily and very clearly remember the excitement that came over me on that otherwise thick and muggy mid-west June day in 2004.
Bored and mildly depressed by the string of German writers I had been reading, I had finally decided to take the advice of Amazon, as they had been repeatedly telling me that I 'might also like' Josef Škvorecký, as I had previously 'loved' 'The Good Soldier Swejk'.
I drove to my favorite bookstore, where I handed over a crumpled piece of paper, onto which I had scribbled down this new mysterious and unpronounceable name.
The clerk scanned her computer, 'hmm, out of print, hey!.. no wait, currently unavailable, well, there are a bunch here that we can order for you, let's see…', and just as I was dejectedly reaching for yet another Sebald, she smiled and announced that they did, in fact, have one, 'We have 'The Engineer of Human Souls!'. 'Great, I'll take it.'
I sat down outside for an iced coffee, thinking I'd kill some time by perusing my new purchase. But something much better and completely unexpected happened: I fell in love, with Škvorecký and his alter ego Danny Smiřický. Not to be overly dramatic, but seriously, my whole life changed with the purchase of that novel. I felt I was there, with Danny and his friends, even though I'm not Czech, had never been there, am not of his generation, never lived under a totalitarian regime, never emigrated. Yet, something in his writing put me there. It was different. There was pathos, but also humor, and the trials of everyday life under the backdrop of war. It was both an emotional and an intellectual response. I wanted to stay there, so I needed more.
I learned about his publishing house, 68 Publishers, and the work that Škvorecký did with his wife, Zdena Salivarová, to publish Czech literature during communism and also to make those writers works available to the English speaking market. And I kept reading.
I went through all his other novels and stories, I have 20+ on my bookshelf now.
Done with all of his translated works, I knew I needed to move on, so I then decided it was time to check out Bohumil Hrabal, then Ivan Klíma and Milan Kundera, Karel Čapek, Ludvík Vaculík and Vladislav Vančura, reading all of their works and loving them all, in different ways. The one shelf of Škvorecký has turned into an entire bookcase filled with Czechs. You might say that I've become a bit obsessed, not to mention that I am now a translator snob.
So I branched out, discovering Radio Prague, where I can keep up to date with Czech politics and life. I now own a number of Czech films, thanks again to Škvorecký, and his fascinating account of Czech cinema (All the Bright Young Men and Women). I have rediscovered my love of Czech composers (Dvořák in Love) and discovered new musical obsessions (Iva Bittová, thanks to a profile on Radio Prague). And a year ago or so I decided I really needed to finally learn the language, so have been in a weekly class at our local Sokol center. My language skills are progressing at a truly glacial speed, but I enjoy it nonetheless. My friends call me a Czechofile, and that's a good thing, and it's all because of Josef Škvorecký, my favorite Czech writer.
Donald Schumann, USA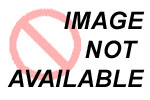 Švejk Perhaps one of the most difficult tasks when writing about a favorite Czech literary work is to find a unique twist to an old favorite. Given the plethora of studies, theses and treatises written about Jaroslav Hasek's famous compilation of stories entitled: 'Osudy dobrého vojáka Švejka za světové války', it comes as little surprise that I will be unlikely to shed new light. The best one can seemingly accomplish may be a personal expression of appreciation and respect for a work so phenomenally famous in the world of Czech literary art.
This marvelous compilation of stories by Jaroslav Hasek, originally intended and printed in serial format, was obviously inspired by his service in the 91st Infantry Regiment in the Austro Hungarian Army during World War I. His main character, one Josef Svejk, in civilian life, a dealer in stolen mongrel dogs, is the quintessential "survivor", a symbol of the Czech spirit. The absurd stories, cynical and incredibly humorous, describe his induction into the Austro-Hungarian Army and his subsequent adventures.
Svejk's tremendous array of experiences throughout his period of service present him to be a "brilliant idiot", who manages to frustrate military authority and expose its pointless stupidity, while ever maintaining an attitude of passive resistance. In addition to presenting the absurdity of a war fought by men forced into serving an Army not their own, the Habsburg authority is additionally satirized in conjunction with the corruption of the Catholic Church.
Useful to describing the deeply-rooted cultural aspects of a repressed Czech people, the many anecdotal stories, many of which delight the reader with page after page of cynical descriptors, helps to identify Svejk as a man with a remarkable power of observation. His stories serve both to deflect the attention of the dull-witted and flustered authorities, as well as concealing insult within, simultaneously.
Tragically, the book remains unfinished, as Hasek died before its completion. One is left only speculation as to what adventure, anecdote or experience awaited the eternal Svejk.
Hasek's truly brilliant work is to me a treasure, as although I have made a point of reading many Czech authors in an attempt to understand the depth and unique timber of the Czech culture, his work encompasses so much in one series of stories. No work before or after captures the unique perspective behind Czech thought and action as did his piece. It can safely be said that many directions taken by Czech culture, politics, business and governments can be viewed through the eye of Svejk.
Because of the tremendous importance of this work even today, there is an ongoing project to retranslate the piece more accurately into English so the message of "Svejk" can be understood more clearly by students yet to come.