This year's XXX Summer Olympic Games will be held in London between July 27th and August 12th. London will become the first city in the world where the Olympics will have taken place three times. They were first held there in 1908 and then in 1948. The program includes 26 sports and 39 sporting Olympic events.
Czech team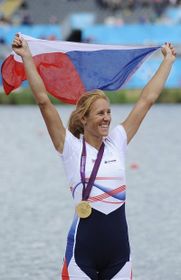 Photo: CTK The Czech Olympic Committee is sending a team of 133 athletes to London. Some of the hot favorites are shooter Kateřina Emmons, cyclist Roman Kreuziger, rower Ondřej Synek, tennis player Petra Kvitová, javelin thrower Barbora Špotáková and others.
You can find a complete list of Czech athletes who have qualified for the 2012 Olympics here
Czech medals
| | | |
| --- | --- | --- |
| Gold | mountain bike | Jaroslav Kulhavý |
| | modern pentathlon | David Svoboda |
| | javelin throw | Barbora Špotáková |
| | rowing | Miroslava Knapková |
| Silver | tennis - doubles | Andrea Hlaváčková and Lucie Hradecká |
| | rowing | Ondřej Synek |
| | canoe slalom | Vavřinec Hradilek |
| Bronze | 400 m hurdles | Zuzana Hejnová |
| | canoe sprint K4 1000 m | Daniel Havel, Lukáš Trefil, Josef Dostál, Jan Štěrba |
| | shooting | Adéla Sýkorová |
Venues
Photo: LOCOG
The Olympic symbols
Czech House in London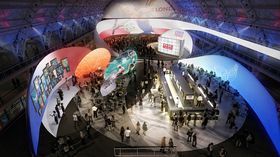 Czech House in London offers celebrations with athletes, large screen projections, music, exhibitions, the latest audiovisual technology, and a futuristic design. It will feature an exhibition by David Černý, a concert by Monkey Business, and the National Gallery will open a digital art gallery there. The programme is co-designed by world-renowned director Ivan Zachariáš.
www.ceskydum2012.cz
Links
Paralympic Games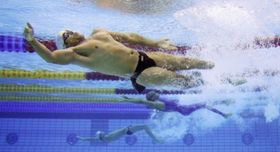 The XIV Summer Paralympics will take place between August 29th and September 9th, 2012 in London. During those eleven days, 4200 athletes will compete in 21 disciplines. The Czech Republic will be represented by 46 athletes in the Paralympics.