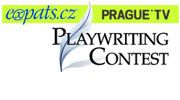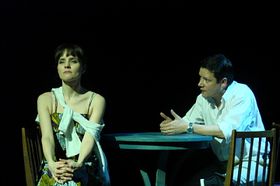 Playwriting Contest 2009 - 'Early Retirement' by David Fisher The Expats.cz and Prague.tv Playwriting Contest has become the largest event of its kind in Prague and it is now in its fourth year. It is produced by the English-language theater company the Prague Playhouse. Submissions were accepted from writers who live or have lived in the Czech Republic. The 30-minute plays had to be written in English, but writers from all nationalities were welcome to submit their work. From the initial submissions, 8 plays were sent to a panel of industry judges who whittled down the field to the three finalists. The finalist plays will receive a full production and on the basis of revisions during the rehearsal process, a winner will be chosen.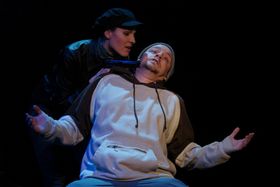 Playwriting Contest 2009 - 'Forced Entry' by Dale Burton The finalist performances will be at Divadlo Ponec at the end of March (21, 24, 27 and 30th). All three plays will be performed each evening. On March 30th, the closing night, there will be a party where the winner of the contest will be announced. Along with the cash prize for Best Play, the Contest will also give an award for Best Play by a non-native writer as well as an award for the Audience Prize, which is determined by popular vote of the audience based on the which play they liked best.
The Prague Playhouse is a not-for-profit organization which produces and supports English-language theater and theater artists in Prague. It was started in 2003 with a production of short plays from famous American playwrights called "American Evening". In 2006, the company launched the playwriting contest in cooperation with the Prague Post. The inagural contest was won by Richard Byrne for his play Burn Your Bookes. The play went on to have a performance at the Kennedy Center in Washington, D.C.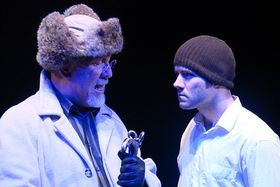 Playwriting Contest 2009 - 'The King Size' by Ted Weesner, Jr. Finalist Plays:
Hostage Situation
by: Cohen Ambrose
directed by: Nick Perry
The Great Indoors
by: Josh Kaston
directed by: Julek Neumann
Playback
by: Mark Yates
directed by: Jonathan Solari
Time and place:
The performances are the 21, 24, 27 and 30th of March at Divadlo Ponec. The performances start at 19:30 (18:30 on the 30th to accommodate the awards ceremony and party).
Tickets are available from:
1) reservations: via email tickets@pragueplayhouse.com
2) in advance: Online from www.pragueplayhouse.com, In person at the box office at Divadlo Ponec and at the Globe Bookstore two weeks before the opening night.
3) at the door: in the foyee of the theater 2 hours before the show starts.
Tickets are 220Kč (general) and 180Kč (students, seniors) for the first three performances. Tickets to the closing night and the awards ceremony and party are 250Kč (general) and 200Kč (students, seniors).