15th annual One World film festival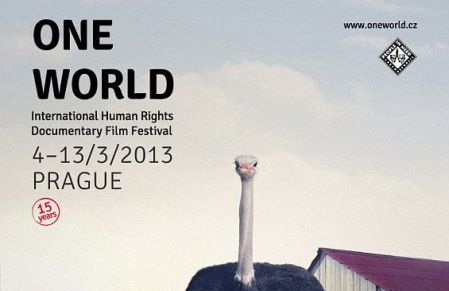 One World is today the largest and most important human rights film festival in Europe and is firmly established as one of the leading cultural events in Prague and the Czech Republic. Every year, One World presents approximately 100 films from all around the globe and seeks to promote the best quality documentary filmmaking on social, politically engaged, human rights themes.
The 15th annual One World International Human Rights Documentary Film Festival will draw attention to the recent dangerous tendencies in the Czech society. The festival's provocative Don't Be Scared of Eggality! is to open a discussion about growing intolerance, racism and discrimination.
Taking place on 4-13 March 2013 in Prague, One World then moves to another 40 Czech towns and cities.
More information: www.oneworld.cz
Radio Prague articles on the One World festival:
Whites only South African town focus of fascinating One World film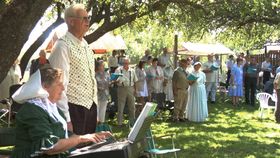 Orania, which has been shown at this year's One World film festival of human rights documentaries, is a fascinating portrait of a controversial purely white town founded in 1991 by a group of Afrikaners averse to post-apartheid South Africa's "rainbow nation". Two decades later, Orania now has a population of around 1,000, and even its own currency.

OW doc Beyond Wriezen delivers gripping portrait of post-prison lives of three young Germans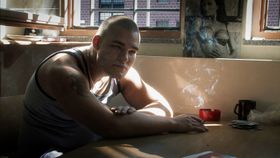 Beyond Wriezen, a gripping portrayal of three troubled young men as they attempt – with varying degrees of success – to build new lives after being released from a prison near Berlin, is among the 14 films in competition at the One World festival of human rights documentaries, which is currently running in Prague.

Helle Faber – Russia's Nashi like Hitler Youth, says producer of Putin's Kiss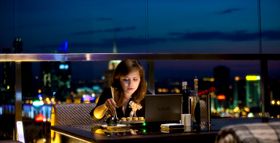 Helle Faber's production company Made in Copenhagen has been behind a string of documentary films that have made an impact far beyond the borders of her native Denmark. The producer has just been in Prague for the One World festival of human rights documentaries, giving workshops for local filmmakers at the East Doc Forum sidebar and introducing her company's Putin's Kiss, an excellent documentary that maps the fate of a leading member of Russia's pro-Kremlin youth group Nashi.

Plight of gay Palestinians hiding out in Israel subject of OW film The Invisible Men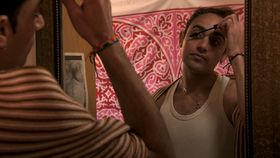 At the start of The Invisible Men, which is being shown at the One World festival of human rights documentaries in Prague, a gay Palestinian named Louie describes how his father – on discovering his sexual orientation – brutally attacked him, slashing his face open with a knife. Louie has moved to Israel where he is relatively safe (and even wears a Star of David to blend in), but he faces great uncertainty every day.

OW doc Sofia's Last Ambulance captures dedication of medics in face of failing system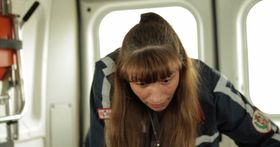 The award-winning film Sofia's Last Ambulance, which is now screening at the One World festival of human rights documentaries, records the experiences of an ambulance crew in the Bulgarian capital over two years, capturing moments of high human drama against the backdrop of a barely functioning system.

One World opener Bravehearts maps year in life of Norwegian students shaken by Breivik attacks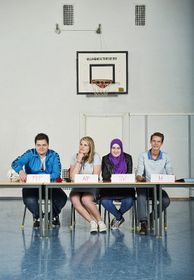 Bravehearts, which opened the One World festival of human rights documentaries in Prague on Monday night, follows politically engaged Norwegian students preparing for student elections. However, midway through filming Norway suffered a terrible tragedy, when Anders Behring Breivik shot dead 69 people at a Labour Party youth camp after setting off a bomb in Oslo.

Dissident blogger Yoani Sanchez urges Czechs to keep up pressure on Cuban government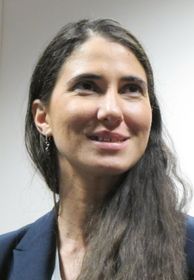 Dissident blogger Yoani Sanchez arrived in the Czech Republic this week on what is her first trip abroad since Cuba's communist authorities partially lifted restrictions on travelling. Ms Sanchez, best known for her acclaimed blog Generation Y, is attending the One World festival of human rights documentaries in the Czech capital.

15th One World to deliver over 100 documentaries on huge range of topics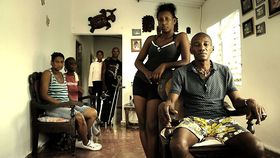 The 2013 One World festival of human rights documentaries kicks off in Prague on Monday. Over a week and a half, this year's festival, the 15th, will present more than 100 films on subjects ranging from the international hackers group Anonymous to acid attacks on women in Pakistan to a homeless New Yorker who's become friends with top film stars.