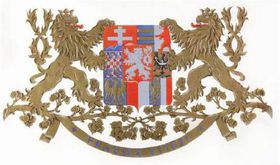 Czechoslovak independence was declared on Wenceslas Square on October 28, 1918, beginning a new era for two nations which had previously been part of the Austro-Hungarian Empire.
History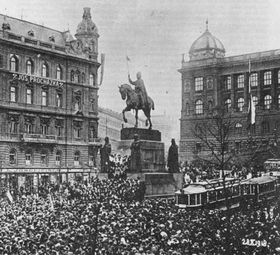 Wenceslas Square, October 28 1918 The majority of Czech society did not regard the Austro-Hungarian state as their own. However, the outbreak of the First World War in 1914 put national questions within the multi-national Austro-Hungary Empire on the backburner. The only real "war against a central power" was carried out by Czech exiles led by TG Masaryk and a small circle of supporters.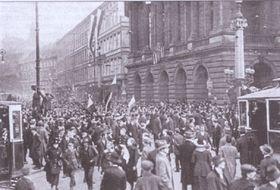 In front of The National Theatre, October 28 1918 During 1916 Masaryk, Edvard Beneš and MR Štefánik established what was later called the Czechoslovak national council; it became the main force in the anti-Austrian resistance. Domestic politicians appeared on the scene with the Three Kings' declaration at the start of January 1918. The declaration was launched with a coordinated call for independence both at home and abroad.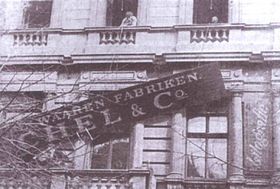 Removing the signs in German One of the hottest issues within the framework of the declaration and maintenance of independence was the supplying of the Austrian military with food exported from Bohemia and Moravia. The agricultural council led by Antonín Švehla attempted to keep and hide as much supplies as possible.
In the early hours of October 28, 1918 the agricultural council, in the name of the National Committee, took over the cereal institute in order to prevent the transport of grain to the front. This was followed by the dissemination of information recognising Austro-Hungary's peace conditions. That evening the National Committee issued the first law on the establishment of an independent state.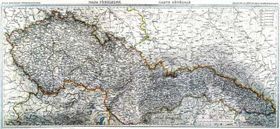 The area of the 'First Republic' In this way two weeks before the end of the war to this day is known as the "First Republic" was founded. The term applies to the period from October 1918 then until the Munich Agreement of 1938.
The "first men" of the "First Republic"
1. president Tomáš Garrigue Masaryk
1. prime minister Karel Kramář
1. finance minister Alois Rašín
1. minister of foreign affairs Edvard Beneš
1. minister of defence Milan Rastislav Štefánik