Czech Republic has been a member of NATO for 15 years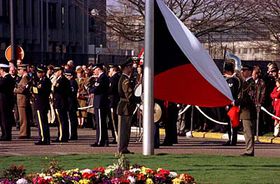 Photo: NATO Photos Fifteen years ago – on March 12th, 1999 – the Czech Republic, Poland and Hungary gained entry to NATO, the first countries of the former communist bloc to be admitted to the alliance. Today the Czech Republic is a fully-fledged member actively engaged in NATO's peacekeeping missions in different parts of the world.
This year also marks the 65th anniversary of the founding of the North Atlantic Treaty Organization and the signing of the Washington Treaty by the United States and 11 western European countries on April 4th, 1949. The alliance, created in the aftermath of World War II, was originally established to protect its member states from potential attacks by the Soviet Union and its satellites.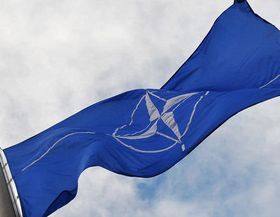 Photo: Jan Černý The end of the Cold War led NATO to redefine its mission and its goals. Over the past twenty years it has gradually transformed into an organization involved in security and peacekeeping around the world. Czech troops have served under NATO command in Kosovo, Iraq and Afghanistan.
You will find more information on the Czech Republic's role in NATO at natoaktual.cz, a website launched by the Prague NATO information centre in 2002 or at nato.int.