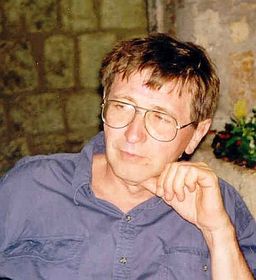 Magic Carpet is Radio Prague's monthly music magazine that looks at music from Czech, Moravian and Silesian towns and villages. The programme covers a wide selection of genres, from traditional folk to the exotic and experimental.
ARCHIVE
For copyright reasons we are unable to archive the programmes in audio, but here at least are a few words about some of the recordings featured recently in the programme.
19.12.2010: Tara Fuki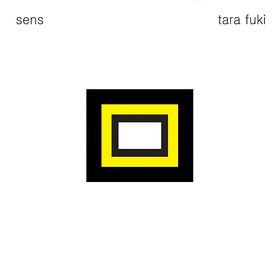 Tara Fuki are two young ladies playing the cello, their music tends to be very atmospheric, haunting and rather difficult to categorize. They started as a classical music students, who refused to spend the rest of their lives as routine players in a symphony orchestra. Recently they celebrated ten year anniversary of their band and launched their new album, Sens.
Link: www.indies.eu/en/alba/686/sens
21.11.2010: Dva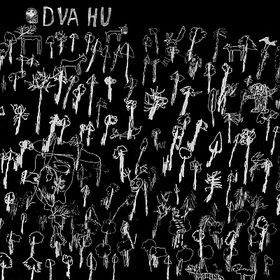 Dva, which means Two in Czech, are a couple, and also a very inventive band. While their previous album was subtitled "folklore of non exist nations", their new one, titled Hu, is "pop of non-existing radios". They sing in language they invented by themselves, and mix far-out electronics with some very traditional acoustic instruments.
Link: www.indies.eu/en/alba/678/hu/?idn=1
17.10.2010: Radůza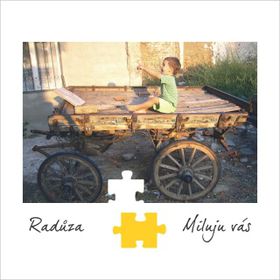 Radůza started out as a street singer, busking on the Charles Bridge in Prague. A tall young woman bursting with energy accompanying herself on the accordion represents a stark contrast to the mainstream artists that dominated the Czech music industry in the past decades. Her latest album, Miluju vás, I love you, is dedicated to her family, and in a broader sense, to the extended family of her listeners.
Link: www.indies.eu/en/alba/535/miluju-vas
19.9.2010: After Phurikane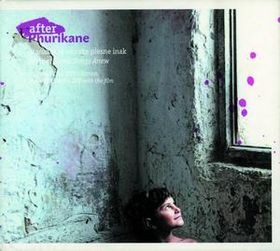 Slovak Roma music specialist Jana Belišová has already put together several CD compilations with field recordings from villages in east Slovakia, yet on her last album she used a different approach: she selected some the most talented performers, along with professional musicians: a Slovak accordion and cello player, a drummer from Africa, and a Dutch trombone player. Jana Belišová titled her last project After Phurikane, as her previous albums with field recordings were called Phurikane Gila, that is Ancient songs in the Roma language.
Link: www.kultura.sme.sk/c/5513014/sen-o-profikoch-a-romoch
27.6.2010: L'Arrache-Coeur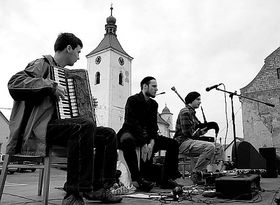 L'Arrache-Coeur, a Czech band with a French name, combines clarinet, accordion, and a wide array of styles including Klezmer tunes from the Eastern Europe. But even if the band uses old time inspirations and even medieval instruments like the hurdy gurdy or bagpipe, their music is surprisingly fresh and modern.
Link: www.myspace.com/acoeur
30.5.2010: Ida Kelarová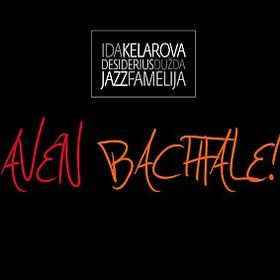 Ida Kelarová, one of the leading Czech Gypsy singers, formed her new band with jazz musicians, and her latest album proves how good was this idea. If you listen through the first ten Gypsy traditional songs and original compositions written by Ida Kelarová's musicians, the last one comes as a surprise: the only cover version on the album was written by none other than Astor Piazzolla.
Link: www.kelarova.com/en
2.5.2010: Javory Beat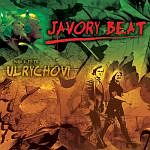 Decades before the term world music became widely used, the brother-and sister duo Petr and Hana Ulrych, fused folk melodies from the Moravian villages with electric guitars. Later, in a search for a more authentic sound, they switched to acoustic instruments instead. Yet on their latest album, Javory Beat, they decided to reunite their folk roots with electric guitars again.
Link: www.indies.eu/us/alba/388/javory-beat/?idn=1
4.4.2010: Květy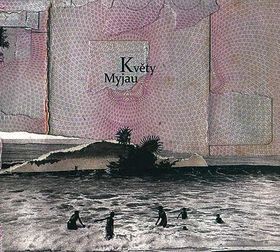 Květy, a favourite band of both Czech alternative and singer-songwriter audiences is led by the poet, singer and composer Martin Kyšperský. The title of their latest album easily transcends the barriers between languages and species: it's called Myjau, that is Miaou.
Link: www.indies.eu/us/alba/358/myjau/?idn=1
7.3.2010: Kacu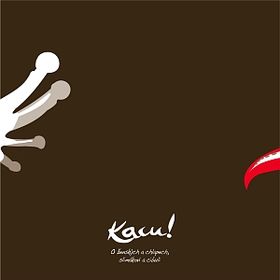 Brno, the capital of Moravia, has always been known for it's vibrant music scene and daring bands with adventurous ideas. Kacu are the latest addition to a list that includes dozens of experimental groups.
Link: www.blackpointmusic.cz
7.2.2010: Al Yaman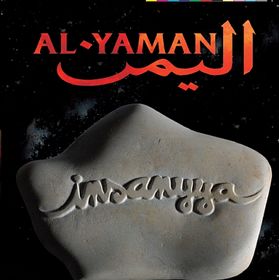 The Prague-based band Al Yaman includes musicians from the Czech Republic, Israel and a lead female singer of Yemenite origin. When they launch their new album on February 16 at Palace Akropolis they will be joined by some very special guests, including the Indian singer and guitarist Amit Chatterjee.
Link: www.indies.eu/us/alba/456/insanyya/
10.1.2010: Tomáš Liška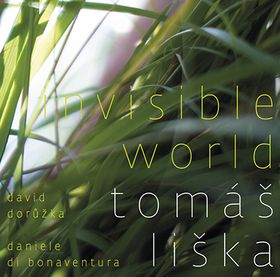 The new Czech jazz generation is remarkably strong, and one of it's brightest talents is Tomáš Liška, a double bass player and composer who has recorded a new album with the Italian bandoneon master Daniele di Bonaventura.
Link: www.animalmusic.eu/catalogue/tomas-liska-invisible-world?PHPSESSID=7433dacdc1eccd834802195a229e27ae
13.12.2009: Braagas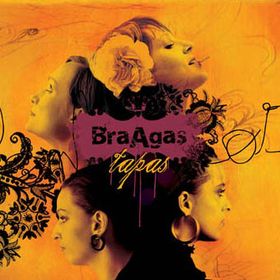 The all female band Braagas recently launched their new CD Tapas with medieval songs from Spain and other European regions.
Link: www.indies.eu/us/alba/360/tapas/?idn=3&searchedTrack=Csiki%2C+Csiki
15.11.2009: Lanugo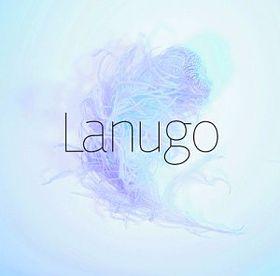 Lanugo, fronted by versatile young singer Markéta Foukalová, is one of the latest discoveries on the flourishing Prague jazz scene. The band's songs are full of contrasts; soft and soulful moments alternate with dense, full bodied orchestral textures.
Link: www.myspace.com/lanugospace
18.10.2009: Tata Bojs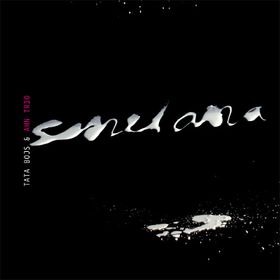 The Czech band Tata Bojs were formed in the Prague neighbourhood of Hanspaulka, known for its pubs and live music scene. Their latest album Smetana, Cream, is a collection of their best known songs re-recorded in an unplugged version with backing by the Korean female ensemble Ahn Trio.
Link: www.tatabojs.cz
20.09.2009: The Allstar Refjúdží band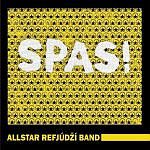 The Allstar Refjúdží band was created in Prague emerging from a theatre project called Dancing across the fence. Later the band started to perform independently, and a few months ago they released their debut album.
Link: http://www.indiesmg.cz/en/umelci/201/allstar-refjudzi-band/
23.08.2009: Jablkoň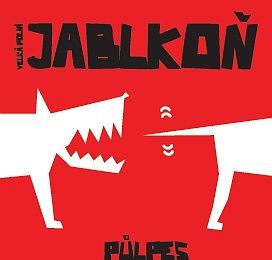 When Jablkoň appeared on the scene 30 years ago as an acoustic trio with two guitars and percussion their music ran counter to every existing fashion. For their last album, provocatively titled Půlpes, Halfdog, they added drums, bass guitar and a saxophone.
http://www.indiesmg.cz/en/alba/335/pulpes/
26.07.2009: Lucie Redlová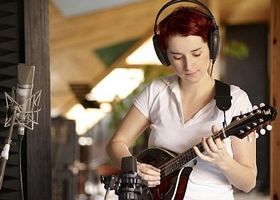 Lucie Redlová has a band called Docuku, which is strongly inspired by the folk music from the eastern regions of the Czech Republic. This year, she released her debut as a solo artist, První poslední, recorded with Steve Wall from the Irish band The Walls.
Link: http://www.myspace.com/lucieredlova
28.06.2009: Shahab Tolouie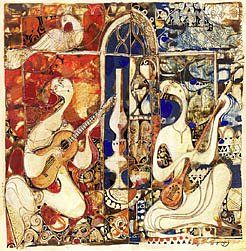 Shahab Tolouie was born in Tehran, and has chosen Prague as his adopted home. He studied the classical music of Iran in his home country, and flamenco in southern Spain. His music combines both, and his debut album Flamenco Perso was released in the spring of 2009 in the Czech Republic. Also in the programme: Ležérně a vleže, Bardolino, Liam Ó Maonlaí.
Link: http://www.shahab-tolouie.com
31.05.2009: Beata Hlavenková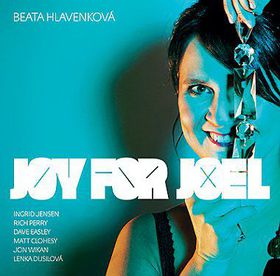 Jazz composer and pianist Beata Hlavenková recorded her album Joy for Joel in New York City with several renowned jazz players: Ingrid Jensen (trumpet, flugelhorn), Rich Perry (tenor saxophone), Dave Easley (pedal steel guitar), Matt Clohesy (double bass) and Jon Wikan (drums).
Link: http://www.beatahlavenkova.com
3.05.2009: Dáša Voňková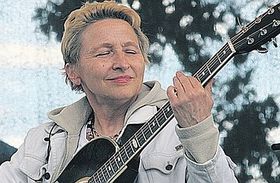 Four decades ago, singers-songwriters were the main force of resistance against communist oppression. Recently, one of these veteran musicians, Dáša Voňková, released her comeback album, rich in poetic symbols and images, with songs about the joys of living in the countryside, inspired by trees, fresh air and desire.
Link: http://indies.eu/us/alba/284/slunci-lezim-v-rukou/
5.04.2009: Dva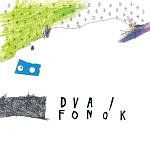 In the Czech language, Dva means Two. Since three years ago it is also the name of a very special music team: Bára Kratochvílová sings and plays various wind instruments, while her husband Jan plays the guitar. After 3 years of being an attraction on the Czech club scene, they released their first album, Fonok.
Link: http://indies.eu/us/umelci/159/dva/
8.03.2009: Stanislav Gabriel's Cimbalom band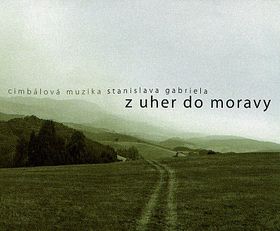 Stanislav Gabriel's Cimbalom band was established more than 15 years ago in a setting very typical for Moravian folk musicians: playing at parties in Moravian wine cellars. This year they released their first album intended for general distribution, titled From Hungary to Moravia.
Link: http://indies.eu/us/alba/276/z-uher-do-moravy/?idn=1
8.02.2009: Iva Bittova & Ida Kelarova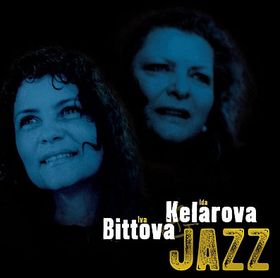 At a packed concert in Lucerna Hall last year, the sisters Iva Bittova and Ida Kelarova were backed by equally prominent musicians, like George Mraz, one of the best living jazz double bass players, who was born Jiří Mraz in southern Czechoslovakia 65 years ago.
Link: http://indies.eu/us/alba/231/jazz/?ida=231& lang=en&langRegion=us&idn=4&displayFull=1
11.01.2009: Eternal Seekers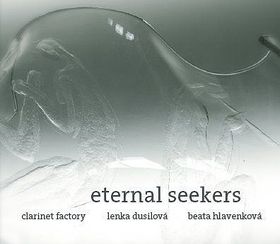 The Czech singer Lenka Dusilova is one of the rare artists who manages to cover a wide range of styles. Beata Hlavenkova is a jazz pianist and a very sophisticated composer. Together with four musicians known as Clarinet Factory they assembled The Eternal Seekers and recorded one of the best Czech albums of 2008.
Link: http://www.myspace.com/eternalseekerscz
14.12.2008: Longital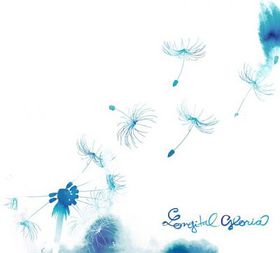 Daniel Salontay plays the guitar, his partner, the young lady known as Shina plays bass, they both sing and write songs, and they call themselves Longital. Despite they perform as a duo, step by step they have developed a rich and sophisticated sound, using some very clever devices.
Link: http://cdbaby.com/cd/longital3

19.10.2008: Feng-yűn Song
The Chinese female singer Feng-yűn Song settled down in Prague sixteen years ago and chose jazz players as her backing band. But her last album, which was just released, is a step in a completely different direction: Feng-yűn Song is backed by a symphony orchestra.
Link: http://www.fengjunsong.cz/song_en.html

16.11.2008: Camael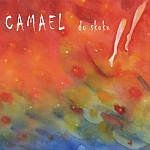 Camael is the name of an ensemble combining a trio of female voices, known for their fondness of Gypsy songs, and a six piece backing band. Their new album, Do skoku, offers adventurous violin playing by the Skampa quartet founding member Pavel Fischer and inventive vocal arrangements.
Link: http://www.camael.cz/index_en.htm

21.09.2008: Zuzana Novak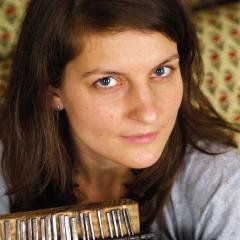 The Folk Holidays festival is held in a small castle in the Moravian town of Namest. The most surprising performer of the past two years was a young lady with a Czech name who lives in the UK, Zuzana Novak. The instrument of her choice is mbira, a thumb piano originally used at night rituals in rural Zimbabwe.
Link: http://www.myspace.com/zuzananovak

24.08.2008: Gipsy.cz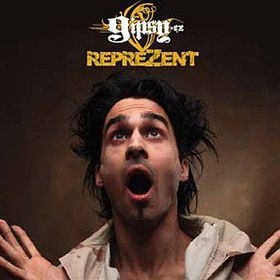 Gipsy.cz are fronted by a skinny, yet very witty and loud rapper and MC Radek Banga, while the musical mastermind of the band is violin player Vojta Lavicka, who paid his dues performing at weddings and serving as a "primas" of the cimbalom band Rosénka.
Link: http://www.gipsy.cz

27.07.2008: Terne Chave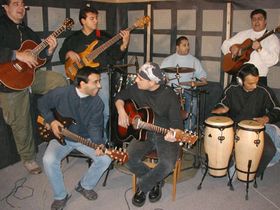 Gypsy music is one of the main east European exports and the best bands usually come from the poorest and most remote countries, like Romania and Macedonia. In this comparison, what does the Czech gypsy music sound like? In this programme we introduce you to one of the most experienced, but still relatively little-known Czech gypsy bands, Terne Chave.
Link: http://www.ternechave.net/

29.06.2008: Trio de Janeiro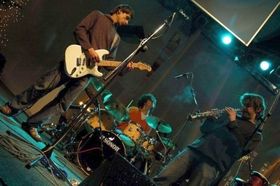 Colours of Ostrava is one of most important Czech summer open air festivals. Besides holding the festival itself, organizers also invite local bands to enter their demo recordings in a competition. The lucky winner this year is a band with a tricky name: Trio de Janeiro. In reality, the "trio" has doubled its line-up and now includes six members, and their repertoire is much broader then Brazilian bossa nova. Actually, they prefer Moravian and Slovak folks songs.
Link: http://talents.freemusic.cz/
1.06.2008: Věra Bílá & Kale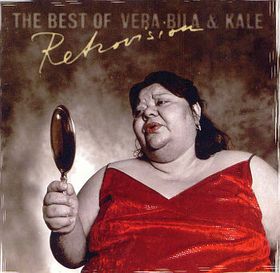 One of the most successful Czech musical exports of the past years was the Gypsy singer Věra Bílá. Her fruitful collaboration with the all-star band Kale terminated three years ago, but highlights from that era were recently released on the CD Retrovision.
Link: http://verabila.calabashmusic.com/
4.05.2008: Cankisou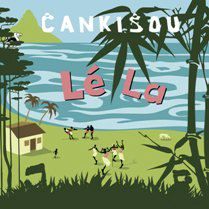 The city of Brno has a long tradition of original bands, who are often more inventive than their Prague rivals. Cankisou, one of Brno's brightest hopes, draws inspiration from its recent trips to La Reunion and Pakistan.
6.04.2008: Jiří Pavlica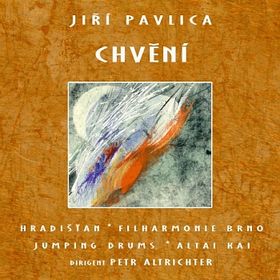 Jiří Pavlica is known as a violinist-bandleader of Hradišťan, a traditional cymbalom village dance band, but his versatile talents cover a much wider area - from classical music to fragile poems set to music. All of that is covered on his latest album, Chvění, Trembling.
Link: http://www.indies.eu/us/alba/145/chveni/?idn=1
http://www.hradistan.cz/
9.03.2008: Braagas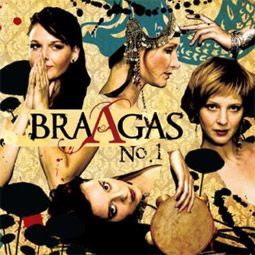 The Prague band Braagas consists of 4 young ladies, playing shawms, medieval fiddles and other ancient instruments, and singing songs from medieval songbooks. A few weeks ago they released their debut album.
Link: http://www.braagas.com/cz/cd.html

10.02.2008: Jan Burian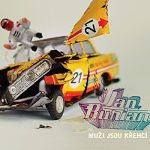 Among Czech singers-songwriters, Jan Burian is a jack of all trades. He used to host his own TV show for more than a decade, and his favourite hobby is travelling to faraway places like Iceland or Chile, and writing books about his experiences. Also, he invents very curious themes to write songs about. His last double-album is called Men are fragile, 21 stories about men's imperfection.
Link: http://www.indiesrec.cz/Album.asp?ID=402&lang=EN
http://www.prague-tribune.cz/2004/6/24.htm

13.01.2008: Pavol Hammel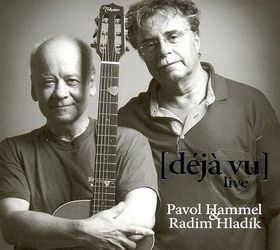 One of the most gifted singers-songwriters of the former Czechoslovakia and current Slovakia, Pavol Hammel, recently made a comeback and recorded a live album with another veteran musician, guitar virtuoso Radim Hladík from Prague. Their unplugged live album Deja vu was recorded in May 2007 in a well known club in Brno, Stará Pekárna, The Old Bakery.
Link: http://www.indiesrec.cz/Album.asp?ID=395&lang=EN
16.12.2007: Hukl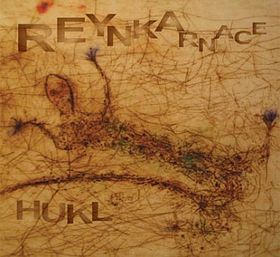 If you grew up during the Communist era, you would not have learned about Bohuslav Reynek in lessons of Czech literature. Yet in his native country, he was one of the most important poets, writers and translators of the 20th century. Thirty-five years after his death, his work is being rediscovered by the young generation, and some of his texts have been set to music. Earlier this year, the Czech band Hukl recorded an album made up solely of Reynek's poems.
Link: http://www.indies.eu/us/alba/144/reynkarnace/?idn=1
17.11.2007: Iva Bittova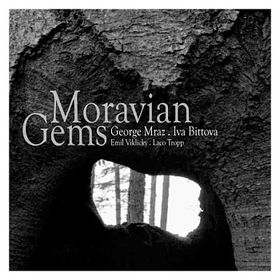 Iva Bittová, a renowned singer, violin player and improviser, is deeply rooted in folk songs from Moravia and Slovakia, though she very often works with players from other music genres. Recently she made a new album entitled Moravian Gems with a jazz trio led by Bittova's compatriot George Mraz.
Link: http://www.bittova.com
21.10.2007: Petr Micka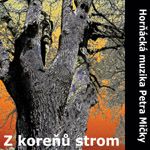 It has been often said that the genuine musical tradition survives especially in the isolated regions of remote islands or highlands. Unfortunately, the Czech Republic, as a land-locked country, does not have any remote islands, although there are plenty of highlands. One of the country's most musically fertile regions is regions is Hornacko, home to a Hornacka muzika Petra Micky, a traditional village fiddlers' band with an edge.
Link: www.indiesrec.cz/Album.asp?ID=396
23.9.2007: Raduza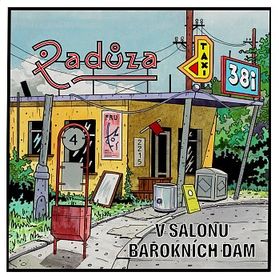 In the past, Raduza was known for her loud and raw songs accompanied by the accordion. However, on her latest album the singer has changed her style. Besides being a very spontaneous improviser, Raduza is also a classically trained musician. At the Prague conservatory she studied composition, so unlike on her previous albums, this time she has used a wide array of instruments including woodwinds, organ and spinet. The title of her new album is V salonu barokních dam, which means In the Baroque Ladies' Parlour.
Link: www.indiesrec.cz/Album.asp?ID=391&lang=EN
19.8.2007: Daniel Meier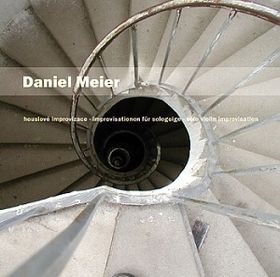 What makes Czech alternative music different is the hardcore individualists who do their own thing not caring about fashion, and in the final stage, win over their own audiences. The solo violinist Daniel Meier named his debut album Violin Improvisations - but unlike the free-form improvisation of many of his colleagues, his playing is disciplined and carefully structured.
Link: www.meier.cz

22.7.2007: Traband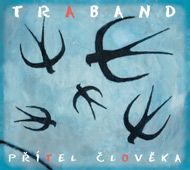 The Czech band Traband became quite popular with it's mix of punk and folk, so it was very surprising to hear the band decided to change their style a few months ago. Even if the tempo is slower, the lyrics haven't lost any of their old satirical bite. And the band's leader Jarda Svoboda has also switched instruments: instead of the accordion he now plays the harmonium, an instrument which is not very common now, though it breathes like a human being.
Link: www.myspace.com/trabandhudba

24.6.2007: Yellow Sisters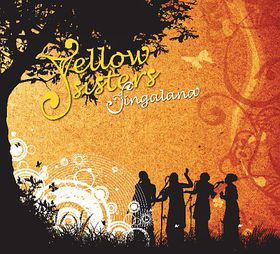 Yellow Sisters are a female a cappella quartet with a strong affection for the music of Africa. The nucleus of the band travelled a few years ago across Europe to the African country of Gambia.
27.5.2007: Tarafuki

Seven years ago, two young cello players from the Northern part of the Czech Republic started a duo called Tarafuki. Their third and latest album, Auris ('ear' in Latin) is their most advanced yet, featuring a variety of guest musicians.
6.5.2007: Maraca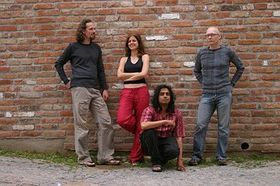 The band Maraca is led by two very diverse musicians: the female singer and viola player Gabriela Vermelho and Petr Filak, who plays guitar and also the oud. Sometimes they are joined by a special guest, the Indian born guitarist Amit Chatterjee, who spent 11 years playing with Joe Zawinul's Syndicate. Besides offering his fluid guitar lines, Chatterjee also joins the band as a singer.
8.4.2007: Raduza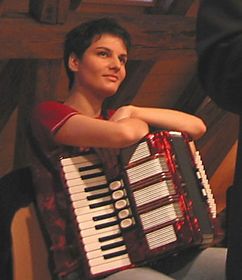 The Czech singer Raduza is an unlikely pop star: she plays accordion and her songs are loud and wild. She started as a busker, making a living in the streets of Prague. It was probably during the cold and rainy days that she learned how to use the strength and energy that is still so clearly heard in her songs.
4.3.2007: Kateryna Kolcova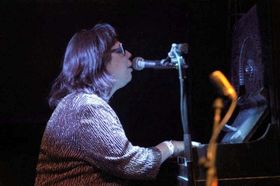 Kateryna Kolcova was born and raised in Ukraine before coming to study at the Conservatory in Prague. The strongest moments of her new album Inspiration Klezmer are slow emotional hymn-like songs, sung in Yiddish with a gentle piano accompaniment.
4.2.2007: Gothart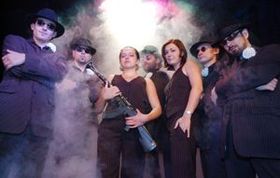 Gothart are one of a number of leading Prague bands who have been inspired by the music of the Czech Republic's eastern neighbours. Their German sounding name is a throwback to their early days, when they played medieval music. In recent years, however, they have been totally devoted to the playful rhythms of the Balkans.
Link: www.gothart.cz

10.12.2006: Sestry Steinovy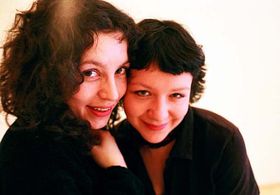 (The Stein Sisters) are a pair of singer songwriters who have now released several albums together under that name. Lenka Lichtenberg, meanwhile, was born in the Czech Republic but now lives in Canada, where she records in Yiddish - indeed, most of the songs on her latest album are adapted from poems by the Polish-born Jewish poet Sam Simchovitch.
Link: www.sestrysteinovy.cz
12.11.2006: Pavla Milcova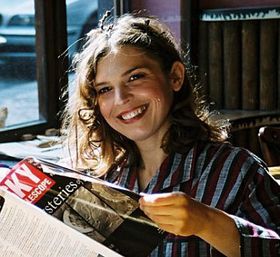 You could easily label Pavla Milcová as singer songwriter, but more precise description would be a musical puzzle. Originally she studied philosophy in Glasgow, and after her return to Prague she started her life as a folksinger. Now she performs with jazz guitarist Peter Binder. Her new album Peppermint King combines eccentric arrangements, tongue-in-cheek nostalgia and lyrics on the edge of craziness.
Link: www.pavlamilcova.com
15.10.2006: Druzina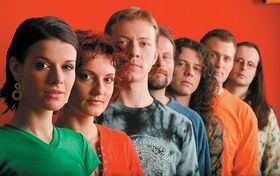 The shepherd's flute is a symbol of Slovakia's highlands, famous for it's sheep cheese and folk music. One of the most successful Slovakian bands mixing old and new instruments is Druzina. Their new CD came out on a Czech label Indies, and was produced by the well known American singer and percussion player Vinx during his visit to Prague.
Link: www.druzina.info

17.9.2006: Ridina Ahmedova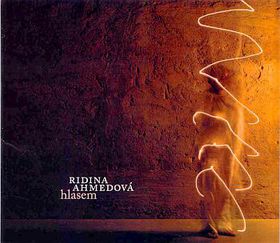 The Prague based Ridina Ahmedova has chosen the path of freedom: no lyrics, no instruments, not one style that should be followed. She was born 32 years ago in Czechoslovakia in a mixed family: her father was from Sudan, her mother was Czech, and her ancestors were Jews living as far as away as Kazakhstan and Novosibirsk. As a child Ridina grew up in Oran in Algeria, and her early influences were the muezzins' call to prayer and American jazz from her father's collection.

Link: www.hlasem.cz

20.8.2006: Amit Chatterjee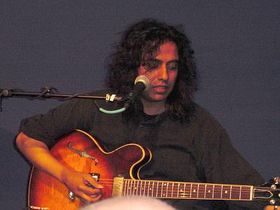 One of this year's most important open air summer festivals takes place in Ostrava, a former mining town in North Moravia close to the Polish border. Besides this year's big stars, like Robert Plant and Salif Keita, the programme also features Amit Chatterjee, an Indian guitarist who spent 11 years performing with one of the most important jazz players, Joe Zawinul. Recently Amit decided to make the Czech Republic his home and started to work with two Czech musicians, the multi-instrumentalist Tomas Reindl and saxophone player Pavel Hruby.
Link: www.endlessradiance.com/
23.7.2006: Jarret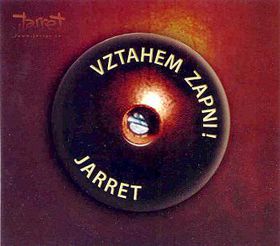 The singer-songwriter era of the 1960s and 70s has been a major influence on the Czech musical scene; besides dozens of average groups, it also encouraged a few highly individual bands, who every couple of years bring some fresh air to the grey panorama of mass produced pop. The six-piece Jarret (originally a French word for knee and a type of dance) have made an album which shines with the intimate poetry of everyday life. The programme also features the new Iva Bittová recording with Slovak composer Vladimir Godar, and (also from Slovakia) Pressburg Klezmer Band.
Link: www.hradek.cz/jarret/
Iva Bittova + Vladimir Godar
Pressburg Klezmer Band

25.6.2006: Gypsy Garden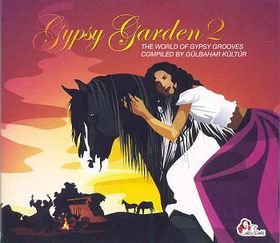 Classical music seems to be the most important Czech musical export - but how do other genres compete with Dvorak and Janacek? Let's ask an independent observer: Gülbahar Kültür, also known as DJ Poesia, is a Turkish-German lady behind highly successful CD compilations. For her last two releases, she picked a hot powerhouse number with the Czech gypsy band Terne Chave, and two very unlikely songs that cross the language barrier - a puzzling children's tune by Vodnansky and Skoumal and a comedy song with the TV personality Jiri Labus.

Link: shop.deeep.net/lolasworld.php

28.5.2006: Kale - Romany roots meet the 60s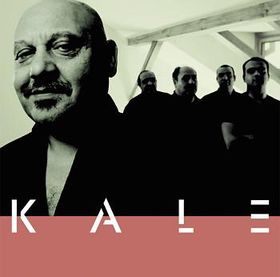 When the Czech Romany singer Vera Bila decided to quit her regular backing band Kale, the musicians faced a dilemma; while they couldn't fill the dates originally planned with Vera, they certainly could stand on their own, as a competent band in which every player is also a highly skilled singer. Kale grew up in the town of Rokycany, close to Plzen, and its members were raised in musical families, where old gypsy songs from Slovakia and Romania were often played in the household. But while their fathers played violins, the young boys took up guitars and listened to the Beatles as well, and their style developed as a natural combination of gypsy roots and 60's pop songs.
30.04.2006: Life after Zuzana Navarova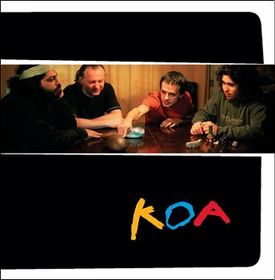 Zuzana Navarova was much loved by Czech audiences as a singer true to her heart, never compromising with fame and the media. And what is even more important, she knew how to choose her musicians, how to support their creativity, generously offering them space during her concerts. No wonder her band has kept on working despite her tragically early death from cancer over a year ago. For some Czechs, their first album without Zuzana will be one of the most important recordings of this year. What come as a real surprise are songs by the blind gypsy accordion-keyboard player Mario Bihari. He has written half of the tunes on the new album, which also includes three previously unreleased recordings with Zuzana.
Link: www.koa.cz

9.4.2006: Around Europe with Psalteria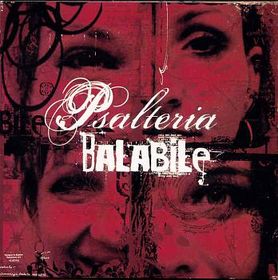 The psaltery is an ancient instrument consisting of a flat sounding box with numerous strings. For a band playing medieval music it was a natural decision to choose a related name. As they were 4 women from Prague, they called themselves Psalteria. For more than six years, they explored not only ancient musical manuscripts, but also the folk traditions of many European countries. Their latest album Balabile (mixed bag) is a colourful selection o songs from Balkans, Iberia, Scandinavia and Moravia. 
Link: www.psalteria.cz