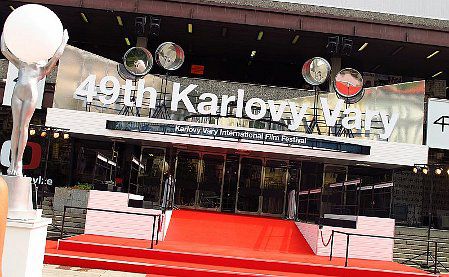 The 49th Karlovy Vary International Film Festival (July 4th – July 12th, 2014) will open with the international premiere of the American sci-fi I Origins, which will be personally introduced by the film's lead actor Michael Pitt, director Mike Cahill and actress Astrid Bergès-Frisbey. Among this year's celebrity guests are Mel Gibson, Michael Pitt, French actress Fanny Ardante who will present her third film Obsessive Rhythms for which she wrote the screenplay and directed and award-winning Hollywood actress Laura Dern.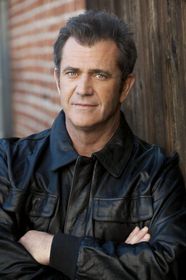 Mel Gibson, photo: Film Servis Festival Karlovy Vary US actor, director, and producer Mel Gibson will receive the festival's highest award for his many years of artistic engagement in international cinema, which has been recognized through two Oscars, a Golden Globe, and nearly three dozen other important prizes and nominations. Gibson will use the occasion to present his most recent work as director, the mystical drama Apocalypto.
The Festival President's Award this year will go to the Czech screen-writer Zdeněk Svěrák, who authored the Oscar winning film Kolya. The Crystal Globe for Outstanding Artistic Contribution to World Cinema will go to American film director William Friedkin whose work includes The Exorcist, The French Connection and Sorcerer.
The main competition at the 49th Karlovy Vary International Film Festival will offer viewers seven international premieres, two Czech premieres and, for the first time ever, an animated film. It will also show a fresh copy of Jiří Menzel's Oscar-winning classic Closely Watched Trains which has undergone a major digital restoration.
The festival will wind up with Damián Szifrón's Wild Tales, shown at the Cannes Film Festival. The closing film and the closing gala ceremony of the Karlovy Vary International Film Festival will be shown live in cinemas around the Czech Republic.
More at kviff.com
Author: Kristýna Maková
As every year Radio Prague will be bringing you news and reports about the festival's main events, film screenings and awards.
Related articles:
West Bohemian spa town hosts 49th Karlovy Vary International Film Festival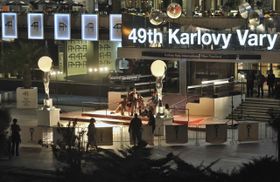 Film fans from at home and abroad have descended on the west Bohemian spa town Karlovy Vary for the 49th Karlovy Vary International Film Festival which opens on Friday night. The festival will screen over 200 films, including seven international and two Czech premieres. More...