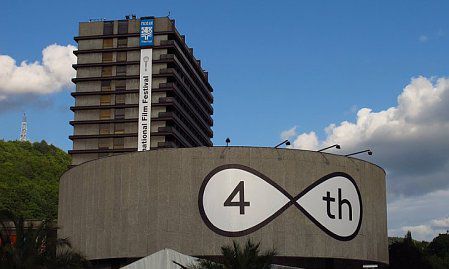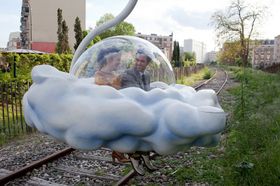 'Mood Indigo', photo: Film Servis Festival Karlovy Vary This year's 48th Karlovy Vary International Film Festival takes place between June 28 – July 6. The festival opens with a screening of Mood Indigo, an adaptation of Boris Vian's famous cult novel L'ecume des jours; Michel Gondry, the film's director, will introduce it.
This year will see famous American actor John Travolta awarded a Crystal Globe for Outstanding Artistic Contribution to World Cinema. Mr Travolta, a Golden Globe winner and two-time Academy Award nominee, will present the film The Killing Season in which he stars with fellow acting legend Robert De Niro (who was awarded in Karlovy Vary in 2008).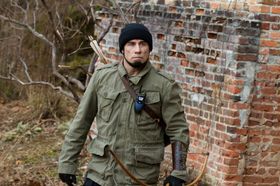 John Travolta in 'The Killing Season', photo: Film Servis Festival Karlovy Vary Of the directors with films in official competition this year, six in the past were nominated for a Golden Globe and two won. Krysztof Krauze and Joanna Kos Krauze won with the 2005 film My Nikifor. The other Golden Globe holder is Joseph Madmony, who won two years ago with the film Restoration.
The international jury is headed by Agnieszka Holland, a three-time Academy Award nominee and the director of the recent TV mini-series The Burning Bush (about the Czech student Jan Palach who committed suicide by self-immolation in protest of the 1968 Soviet-led invasion of Czechoslovakia).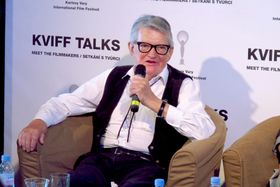 Vojtěch Jasný, photo: Kristýna Maková American screenwriter and director Oliver Stone (Wall Street, Platoon) and acclaimed Czech costume designer Theodor Pištěk (Amadeus, Valmont) will also receive Crystal Globes for their contributions to world cinema.
The Czech-born director Vojtěch Jasný will receive the festival's President's Award; he will also present the digitally-restored version of his 1968 film All My Good Countrymen.
Related articles:
Restored version of All My Good Countrymen set for Karlovy Vary premiere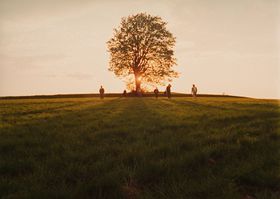 Vojtěch Jasný's lyrical masterpiece All My Good Countrymen is the third classic Czech film to have been digitally restored in recent years, and, like its predecessors, the new version will be seen for the first time at the Karlovy Vary film festival. Ahead of Saturday's gala screening. More...