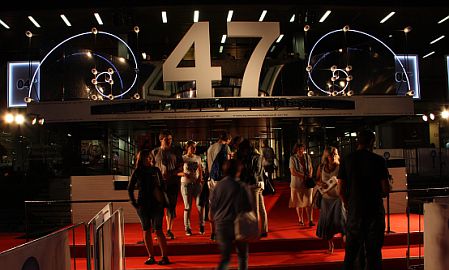 Academy Award winning American actress Susan Sarandon will be one of the special guests at this year's Karlovy Vary International Film Festival. Both Sarandon and British actress Helen Mirren, who also won a Best Actress Oscar for her title role in The Queen, will receive lifetime achievement awards at the festival. This year's 47th Karlovy Vary Festival will run from June 29 to July 7. The 47th Karlovy Vary IFF will also be paying tribute to an exceptional actor of Czech film, television and theatre – Josef Somr. As part of this tribute Josef Somr will present the film The Joke (Žert). The festival will be hosting the world premiere of the digitally restored copy of Miloš Forman's film The Firemen's Ball (Hoří, má panenko).
Related articles:
47th Karlovy Vary Film Festival gets underway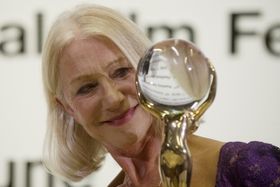 The 47th Karlovy Vary International Film Festival kicked off in the west Bohemian spa town on Friday. At the opening ceremony, the British actress Helen Mirren was honoured for her contribution to world cinema. The festival, which this year again features a Czech film in the main competition, will conclude next Sunday with the handing out of the Crystal Globe awards. Radio Prague's former reporter, Ian Willoughby is at the festival, and we asked him for an account of the happenings so far. More...