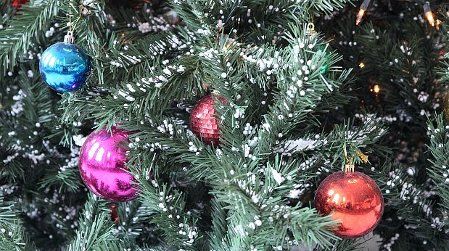 The contest is over!
We thank to all participants. You can see the solution of our crossword below.

The winners for the english version are:

Jan Vlnas, Czech Republic
Manish Kumar Goyal, India
Deena Rambaum, USA

Congratulations! You will receive a small gift from Radio Prague.
Dear listeners and readers, to take part in Radio Prague's Christmas Competition fill in our Christmas crossword puzzle. You have to fill in the words that are replaced by the numbers in the text below. The pictures below the puzzle can help you with that. The mystery phrase it contains is the name of the famous Czech painter whose illustrations often depict traditional Czech Christmas.
Please submit your name, email and adress by using the window below the puzzle by the end of December.
Three winners will receive Christmas gifts from Radio Prague.
Christmas crossword
(8), the season including the four Sundays preceding Christmas, began this year on November 27th – preparation for the main holiday itself. Another important date in the Czech calendar is December 5th – when families mark St. Nicholas Day, known in Czech as Mikuláš. In the late afternoon or early evening St Nick, accompanied by an (9) and a devil, brings (5) to boys and girls who have been good (of course the devil scares children who have been naughtier just a little bit). Kids, though, have to wait for their main presents from the (1) on the night of December 24th - Christmas Eve.
During the Christmas holidays many people sing, or at least listen to, Christmas (2). Along with decorating the Christmas tree, households often also hang a branch of pine or (3), either 'as they are', or colored silver or gold.
One form of entertainment, practiced down through the centuries, is foretelling the future, which can be revealed in a cracked (6), a sliced (4), or in hot (7) dropped in water, which – as it cools – hardens into different shapes and forms. Whatever one learns, one wish is common for all: the hope that a bit of Christmas spirit as well as holiday coziness continues well into the New Year.
###KRIZOVKA###