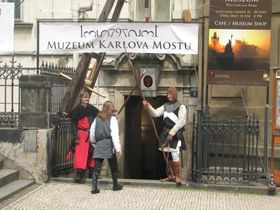 The Charles Bridge Museum was opened in June 2007. It is located at Křížovnické náměstí, at the foot of the bridge itself. The Knights of the Cross, who have a long history of association with Charles Bridge, provided a former monastery hospital as a venue for the museum. In conjunction with the 650th anniversary, it features a permanent exhibition which presents the historical and cultural context of the foundation, development and present of this unique structure. The National Museum, Technical Museum, Museum of Prague, Prague Castle Administration and Knights of the Cross all played a role in the establishment of the museum.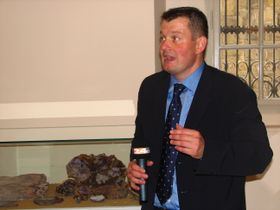 We spoke to the founder and director of the museum, Zdeněk Bergman.
How did the idea of starting a Charles Bridge Museum originate?
The architect Ondřej Šefců from the national memorial institute came up with the idea - he designed the museum itself. We discussed the idea and in the end had the good fortune to find a spot at the Judith Bridge and right at the foot of Charles Bridge. We're very glad that City Hall reacted positively to our project. It's supported us and that means we can put together a lot of the exhibition in the form of a partnership.
What can visitors expect to find?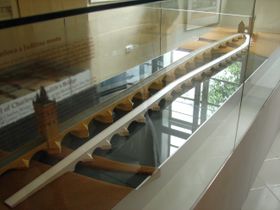 The most important item is a model of Charles Bridge and the Judith Bridge - together in one model. They actually coexisted from the year Charles Bridge began, 1357, to 1406. The Judith Bridge, which was probably one third destroyed by flooding in 1342, was fixed up with wooden footbridges, so people could cross it on foot until around 1406, a year after Charles Bridge was completed. So it's unique - it's the first 3D model of how it looked in the second half of the 14th century. Another exhibit that's unique in Europe is a building works. It has been made by Dr Cihla and Petr Růžička, a joiner, and is a completely accurate scientific exhibit of the art of building in the Gothic style. It includes Gothic cranes and tools. In short all that exists about the laying of the first stone of Charles Bridge is to be found in the exhibition.
Contents of Charles Bridge Museum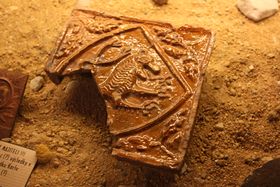 The model of Charles Bridge, the findings...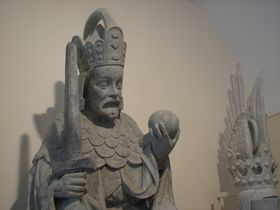 This section captures the reign of Charles IV and also focuses on the mining of gold and silver.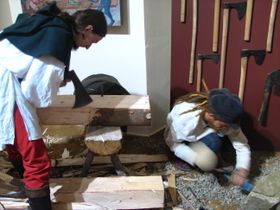 The skilled building work carried out on Charles Bridge is the focus of this section.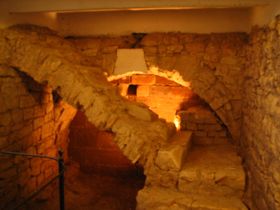 This section features a unique model of Prague Castle and the area below it from the 10th century, including the original wooden bridge.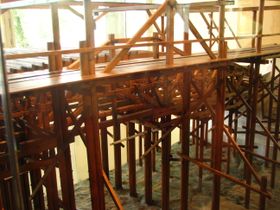 Models borrowed from the collection of the National Museum.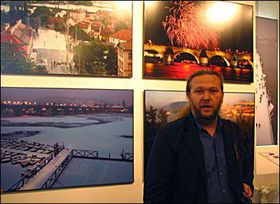 This part of the museum features short-term exhibitions thematically linked to Charles Bridge.


Charles Bridge Museum
Křížovnické náměstí 3
Open daily from 10.00 to 20.00