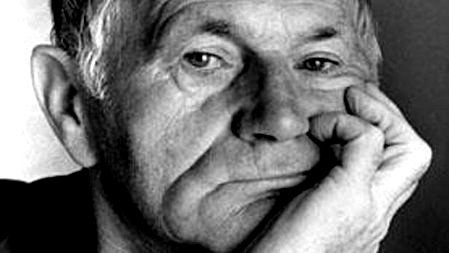 March 28, 2014 marks the 100th anniversary of the birth of Bohumil Hrabal - one of the greatest Czech writers of the 20th century. The film adaptation of his "Closely Observed Trains" won an Oscar only three years after the book's publication. Since his student days Hrabal lived in Prague and later also in the village of Kersko outside the capital where he kept a second home from the 1960s. Although Hrabal had a degree in law, he worked all manners of odd jobs: he was a manual labourer, a salesman, a train dispatcher - experience he used profusely in his books. Hrabal is known for his distinctive literary style. For instance, his 1964 work "Dancing Lessons for the Advanced in Age" is just one long sentence. Hrabal's writings are set firmly in a Czech environment, with many references to the reality of the interwar period as well as the socialist era.
More on Bohumil Hrabal:
Bohumil Hrabal - a few notes on the writer's style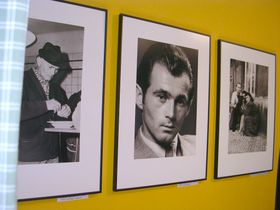 Photo: Maria Hammerich-Maier Like James Joyce, who he valued greatly, Hrabal introduced a new syntax and poetics in his novels that captured many of his experiences from life. Hrabal showed a deep empathy for characters on the periphery and developed a lyrical and tragicomic sensibility to describe their lives, by extension our own. More...