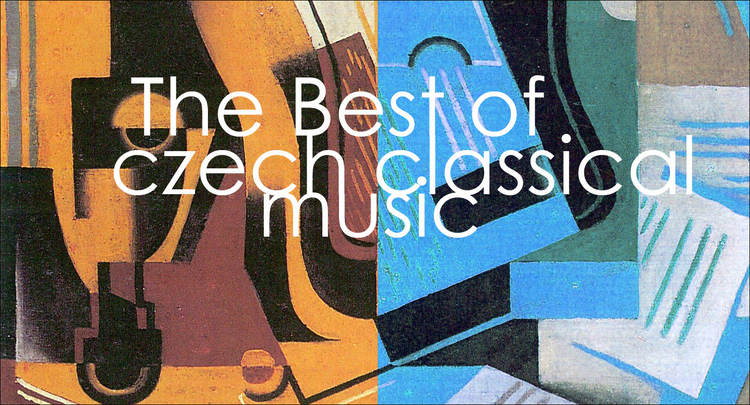 Czech classical music is not only a part of the national culture and history, but also of its very soul. This year, we have prepared a series on renowned works of Czech classical music. Listeners will be familiar with many of them, as they are widely known and regularly performed in concert halls all over the world. The background to their creation and how they were recorded will all be covered by this series.
The Best of Czech classical music series was created on the basis of Lukáš Hurník's and Bohuslav Vítek's project "Millenium hits" which was broadcast on Czech Radio Vltava.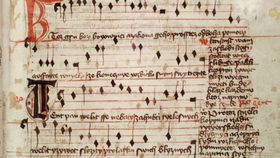 Did the outnumbered Hussites defeat the crusaders at the Battle of Domažlice by singing? Modern-day historians are sceptical. But for František Palacký, Alois Jirásek and other Czech historians and writers of the Czech National Revival movement, the answer was clear. Their argument was Ktož jsú boží bojovníci, the choral Hussite fighting anthem (which translates from Old Czech as "Ye Who Are Warriors of God") More...




14th century love song: Frolicking Little Angel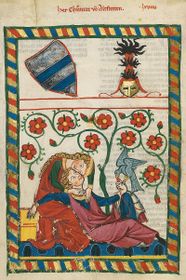 If one was to look through history in search of the predecessors of today's popular music, then one of the oldest songs worth a mention would have to be Frolicking Little Angel (entitled Andělíku rozkochaný in Czech). This love song from 14th century Bohemia sounded rather strange even in its time. It was certainly different from all the other liturgical compositions of the Middle Ages. More...






Antonín Dvořák: Humoresque No. 7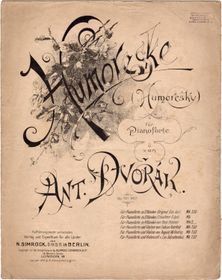 A famous cartoonist once drew a picture of someone talking to Antonín Dvořák: "Sir, I expected this one to be funnier, seeing that you have called it Humoresque!" The joke, as is typical for the author's work, is spot on. Music can sometimes convey a light, intellectual humour. But as for the full-fledged sort of comedy, music is not a well-suited medium. And even if it was, Dvořák would not be in a position to make jokes, as he wrote his cycle of eight humoresques while holding the prestigious post of director of the National Conservatory of Music in New York. More...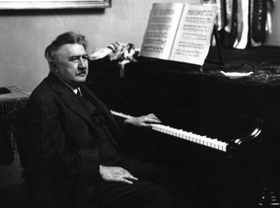 "God, how beautiful it is, to see the soldiers marching so nicely in their columns "… Loosely translated, those are the words of Around Hradec (Okolo Hradce), the most famous Czech folk song. It is said to have originated sometime after the Battle of Hradec Králové in 1866 when over half a million Austrian, Czech and Prussian soldiers marched around the town of Hradec. More...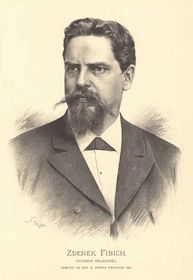 Many works of classical music have been drastically altered in the revision process; whether a piece has survived numerous alterations has depended only on the potency of its musical idea. However, Zdeněk Fibich's Poem boasts a melody that became famous precisely because of an alteration. More...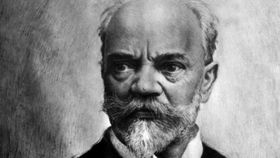 A New York Herald article published on December 17, 1893 wrote about the musical event of the year. It described a night at Carnegie Hall that ended in a thunderous storm of applause and cries of "Dvořák! Dvořák!" as New York hailed the composer. The article was reporting on the memorable premiere of Antonín Dvořák's New World Symphony. More...


Julius Fučík: Entrance of the Gladiators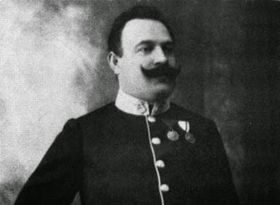 Military marches should convey an overwhelming belief in victory (although gladiators could not have been overly confident as they greeted Caesar going into the arena). Entrance of the Gladiators is possibly the most famous military march of all time. More...




Bedřich Smetana: The Bartered Bride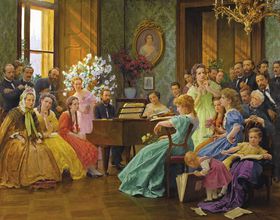 The idea to write an original Czech opera had evidently already come to Bedřich Smetana during his stay in the Swedish city of Gothenburg, in the year 1861. The composer started work on it immediately after his return from Sweden. But he was only able to obtain a fitting libretto for the opera after a year, from the versatile writer Karel Sabina. More...




Antonín Dvořák: Slavonic Dance no. 8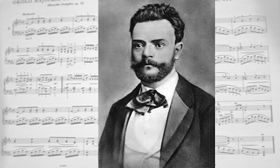 The rhythmic element of classical music leaves the biggest impression when it is creative, almost bewitching. A repetitive musical motive constantly resurfaces again and again, ingraining itself in the listener. Yet Dvořák's Slavonic Dances are structured somewhat differently. More...