American Spring Music Festival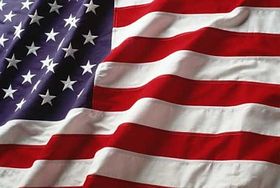 The 7th year of the festival will take place from April 10 to July 6, 2012, in Prague, Písek, České Budějovice, Olomouc, Brno and other cities around the Czech Republic. In all there will be 31 concerts, 2 lectures and 2 film screenings in 21 towns and communities of Bohemia and Moravia. The festival will be attended by 20 American, Canadian and Czech artists and lecturers.
The American Spring Music Festival is organised by the International Antonín Dvořák Society, o.p.s., founded in 1999 by Radoslav Kvapil. Radio Prague became a media partner in 2012.
In November of 2011, US Secretary of State emeritus Madeleine Albright became the honorary patron of the American Spring festival.
You can find more information on the programme either on this project page or at the internet address www.interdvoraksoc.cz.
Soprano Melanie Gall on opera, performance and the American Spring Festival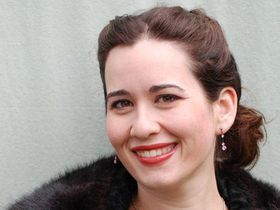 Melanie Gall, photo: archive of Melanie Gall Canadian opera singer Melanie Gall – a soprano who has performed around the world including in Israel, Italy, France and the Czech Republic. This week she dropped by Radio Prague's studio to discuss upcoming performances at this year's American Spring Festival. She's is a charming guest with a great sense of humour and Melanie talks not only about what she'll be performing while in Prague but also about opera in general. More