On August 31, 2011, it will have been 75 years since the Czechoslovak company Radiojournal launched its regular shortwave broadcast. We consider that day to be the beginning of Radio Prague. To mark the anniversary, Radio Prague will be doing some special programmes and preparing the following events.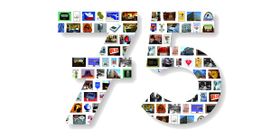 Thursday, June 23, 2011

Exhibit: 75 Years of Radio Prague
An exhibit covering the past and present of Radio Prague is installed on the ground floor of the Czech Radio building on Římská 13, Prague 2, from June 23.


Meeting of listeners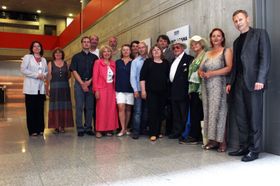 Radio Prague was holding a meeting of listeners at the Czech Radio building on June 23. The programme included a tour of the Czech Radio building, a visit to the exhibit and a discussion with our reporters. The winner of this year's listeners competition Ralf Urbanczyk from Germany was also among the guests.
Wednesday, August 31, 2011
Press conference
A press conference on the current state of international broadcasting will be held for Czech and foreign journalists in the Czech Radio building. Journalists will have the opportunity to see the 75 Years of Radio Prague exhibit and visit the international broadcasting workspaces.
Tent in Prague city centre
A Czech Radio 7 tent will be set up at Na příkopě 15, Prague 1, from 10 a.m. to 6 p.m. The staff at the tent will be distributing Radio Prague promotional materials and will be drawing attention to the Prague broadcast for foreigners on 92.6FM and 99.3FM. There will also be live broadcasts from the tent.
Video - Radio Prague tent in the city centre:
Special QSL
Those who tune in to the Radio Prague broadcast on August 31 will receive a special, stamped QSL card.
75th anniversary badges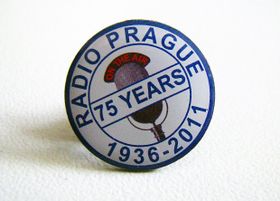 Video presentation of Radio Prague: