Radio Prague's Monthly Quiz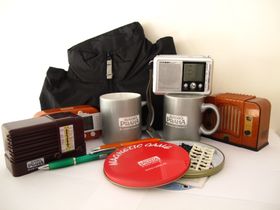 Test your knowledge of things Czech! On the first day of the month Radio Prague will announce the month's quiz question on this site. At the end of every month we will draw six winners from the correct answers received. Join our contest and win a Radio Prague prize! Answers should be sent to cr@radio.cz by the end of the month.
The winners will be featured on this site.
Please note: Some countries do not accept international shipments
Unfortunately we were not allowed to send regular correspondence to our listeners - QSL cards or small gifts, for example to the following countries: Colombia, Russia, Algeria, Tunisia, India, Indonesia, China, United Arab Emirates.
We are asking our listeners for patience. We will attempt to resend your shipments as soon as the situation allows.
Thank you for your understanding.
Question for April:
Czech women gained the right to vote in elections held 100 years ago this month. What is the name of the Czech feminist and suffrage activist who fought for this right alongside Alice Garrigue Masaryk?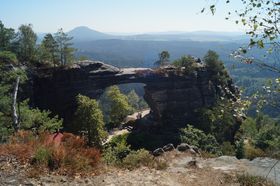 Photo: Miloš Turek
The correct answer for March: Pravčická brána
Winners:
Alexandr Kholschevnikov, Belarus
Aaron Tiu, Phillipines
Joachim Rammler, Germany
Iván Cristóbal Quintero Canasto, Colombia
Sunil Dhungana, Nepal
Olga Franks, Scotland, UK