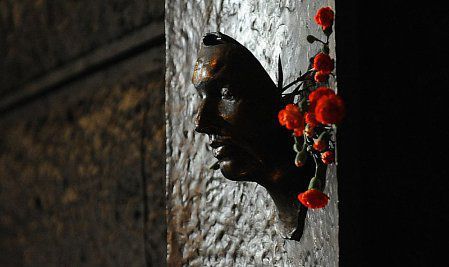 Jan Palach (1948 - 1969)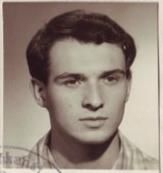 Jan Palach, photo: Public Domain It has been 51 years since 20-year-old Charles University student, Jan Palach, set himself on fire on Wenceslas Square in protest of the August 1968 invasion of Czechoslovakia by Warsaw Pact tanks. Palach, who was rushed to the hospital, died after he painfully struggled for his life in the following three days. In a recording made by psychiatrist Zdenka Kmuníčková, he warns the nation and pleads "in history there are times when action has to be taken. Now is the time. In half a year, in a year it will be too late for ever".
His funeral became a national demonstration of the fight for freedom and democracy. His grave located at the Olšany Cemetery in Prague became a symbol of resistance and was visited by many despite the risk that it was guarded by the state police who destroyed any flowers or lit candles that were brought in Palach's honour.
In October 1973, his remains were exhumed, cremated, and moved to the cemetery of his home-town, Všetaty. But this did not stand in the way of many people who overcame the risk of communist persecution and every year at the anniversary of his death they did not fail to honour his grave and the place where he burnt on Wenceslas square with flowers, poems, and letters.
In January 1989, on the 20th anniversary, five independent groups called for a huge demonstration on Wenceslas square. 14 demostrators were arrested during an attempt to place flowers by the statue of St.Wenceslas, but in the next three days, January 16th, 17th, and 18th, thousands of people met at the square every afternoon, to protest.
The police where overwhelmed and arrested 1400 people with the help of truncheons and water canons. From the revolutionary year of 1989 until today, citizens all around the country show that Jan Palach is remembered with honour, respect, and appreciation of his sacrifice for freedom and democracy in the nation.
In 1990, his remains were returned to the Olšany cemetery in Prague and a year later, the highest-state order of Czechoslovakia, the T.G. Masaryk Order, was given to him in his memory.