Anti-corruption watchdog focuses on Andrej Babiš empire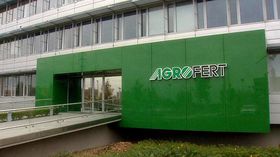 Photo: Czech Television The anti-corruption watchdog HlidaciPes.org says that companies in the Agrofert conglomerate of Finance Minister Andrej Babiš won public contracts to the tune of 35 billion crowns in the years between 2007 and 2016. According to the report, published on the organization's web page, eight of the companies won a public tender for the first time only after Andrej Babiš became finance minister. Mr. Babiš is frequently under fire for conflict of interest, but claims that his companies are closely watched and any tenders won are won in fair and open competition.
EU Commission probes Czech Railway prices
The European Commission has opened an investigation to assess whether Czech Railways is not charging prices below costs with the aim of shutting out competition in rail passenger transport services in violation of EU anti-trust laws. EU Commissioner in charge of competition policy Margrethe Vestager said that while the Commission welcomes vigorous price competition to the benefit of passengers it is concerned that Czech Railways may have charged prices that are so low they could not cover the costs of the services provided. Czech Railways is the main railway operator in the Czech Republic and until 2011 it was the only rail company active on the Prague – Ostrava route. Following the arrival of rival companies RegioJet in 2011 and LEO Express in 2012 Czech Railways significantly decreased the prices it charged passengers.
Czech steelmakers join Brussels protest over Chinese imports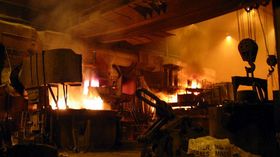 Photo: Payton Chung, CC BY 2.0 Around 100 Czech steelworkers took part in a demonstration in Brussels on Wednesday over a European Commission decision about China's market status. A decision whether to recognise China as a market economy would make protective European measures against cheap Chinese steel imports much more difficult. Chinese imports have been stepped up because of the slowdown of the domestic economy. Czech steel workers say around 15,000 jobs, mostly at steel plants in the east of the country, as well as 45,000 jobs indirectly linked to the plants, are threatened. They also warn that the next steps in EU moves to penalise polluters could seriously damage the continent's steel sector.
Czech tourism sees best nine months since 2000
The Czech tourism sector has enjoyed a bumper season in the first nine months of the year with 14.6 million tourists staying in accommodation. That is the highest total since 2000 and 7.1 percent above the total during the same period in 2015. Many more Czechs visited sites at home with stays up by just over half a million at 7.4 million. The number of foreign visitors climbed by 419,000 to 7.1 million. Germans counted for 1.4 million of those visitors. There were strong rises as well in the number of visitors from China, Taiwan, and South Korea.
Inflation speeds up in October
Czech inflation speeded up in October to 0.8 percent year-on-year from September's 0.5 percent. Among the main factors for the rise were more expensive clothes and shoes and also alcoholic beverages. On the other hand, the increased prices for petrol and other fuel, which in September exceeded 7.0 percent, fell back to just over 3.0 percent in October. The Czech National Bank has a target inflation rate of 2.0 percent which it needs to approach before it can safely drop its current 'low crown' policy.
ČEZ sees profits fall on low power prices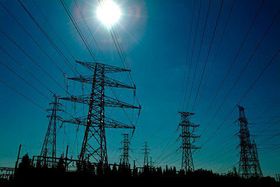 Photo: European Commission The Czech power giant ČEZ recorded a net profit of 14.7 billion crowns in the first three quarters of this year, according to data it released on Tuesday. That figure represented an 11-percent fall in profits compared to the same period in 2015. ČEZ's revenues dropped by 5 percent year-on-year in the January to October period. The declines have been blamed on shutdowns at the firm's nuclear power stations. ČEZ, which is majority owned by the Czech state, is the country's largest energy producer.