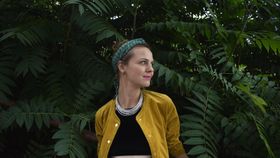 Bára Zmeková, photo: Archive of Bára Zmeková Bára has been nominated for Radio Wave's Czeching contest in which a jury composed of international music experts nominates bands and singers that are considered to have the best chance of making it abroad. She was an obvious choice for the nomination because, although she mostly sings in Czech, she has the ability to take her audience on a soul trip even though they don't understand the lyrics.
Bára Zmeková entered the Czech music scene in 2013, when she won the Czech national song writing competition 1BAND2PLAY. Her debut album Jěště Kousek (A bit more) was released the same year. She has performed at music festivals at home and abroad, including Colours of Ostrava, United Islands of Prague – Club Night or Banat Festival in Romania.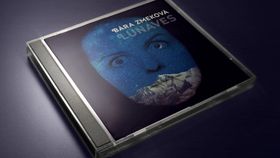 Photo: Tranzistor Label She gained nationwide recognition with her second album LUNAVES released in 2019. The album was top of the Radio 1 and Radio Proglas annual music charts and got nominated for the Czech Music Academy Award Anděl in two categories – Best Newcomer and Solo Interpreter.
It was also presented at the Czech Music Crossroads, where it picked up both the jury and audience awards. She will perform for an international jury at the Czeching Showcase on June 26.
She performs either solo or with her band FORMA.
Radio Wave's Czeching contest offers essential support for the winners of each edition as well as a calling card abroad for Czech non-mainstream artists. It gives the musicians the opportunity to appear at the Eurosonic showcase festival and to make a professional recording which will subsequently be sent to European radio stations associated with the European Broadcasting Union.